Drinks Like Water | #NotASeltzer | All Natural Ingredients | Gluten Free |
Drinks Like Water | #NotASeltzer | All Natural Ingredients | Gluten Free |
Drinks Like Water | #NotASeltzer | All Natural Ingredients | Gluten Free |
Drinks Like Water | #NotASeltzer | All Natural Ingredients | Gluten Free |
Drinks Like Water | #NotASeltzer | All Natural Ingredients | Gluten Free |
Drinks Like Water | #NotASeltzer | All Natural Ingredients | Gluten Free |
Zero Carbohydrates

No Carbonation

Zero Sugars

Only 90 Calories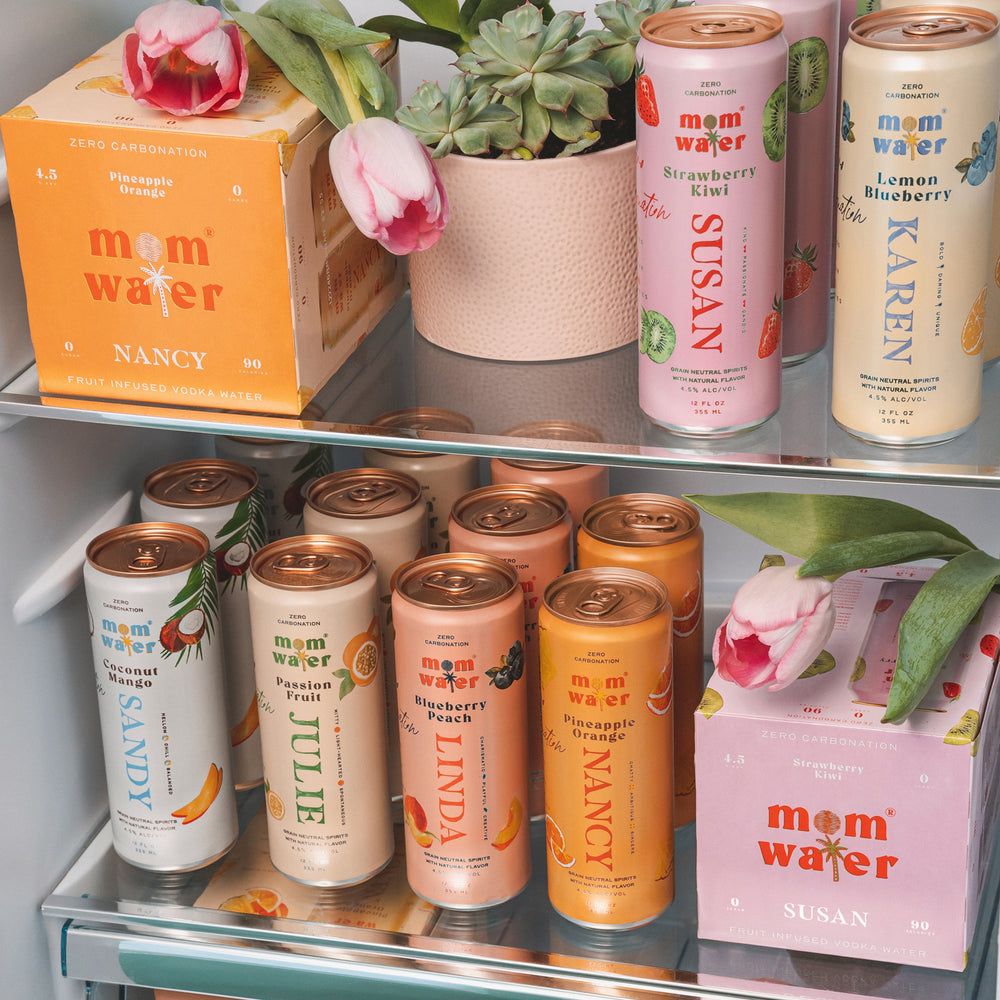 All Natural Ingredients
It's our goal to be the cleanest canned alcoholic beverage on the market. We take pride in not having any artificial sweeteners or preservatives!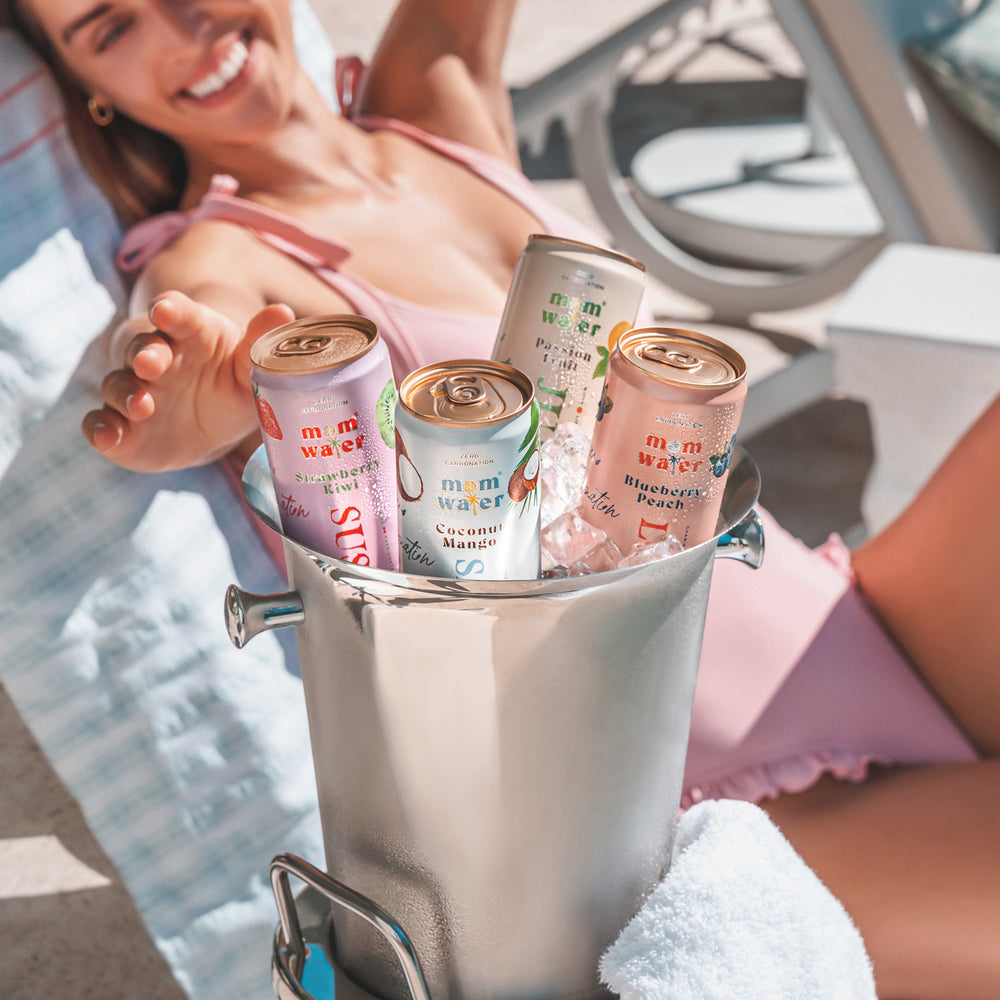 Not A Seltzer
Created for those that don't love carbonation. Skip the headaches and bloating and enjoy a refreshing, low calorie & zero sugar beverage.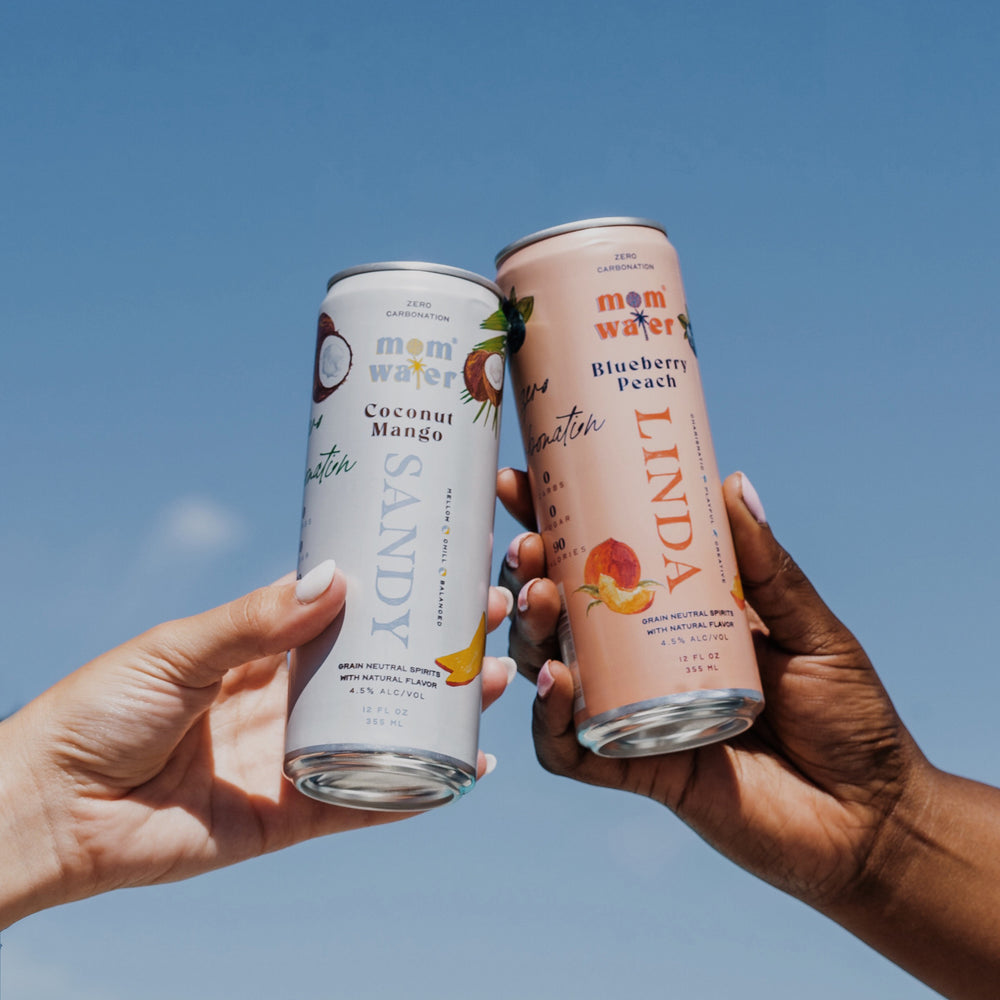 Find Mom Water
Mom Water® is expanding quickly!
Currently sold in 20+ states with more coming this year!
find a retailer
""Pass me a Linda" is my favorite phrase to say around the backyard bon fire!"
"Once I heard Mom Water had zero carbonation- I HAD to try it. I have been hooked ever since!"
"Once I found Mom Water, it has become my go to drink for sporting events and hangouts, & I probably have told everyone I know about it."
Choosing a selection results in a full page refresh.